Skip to main content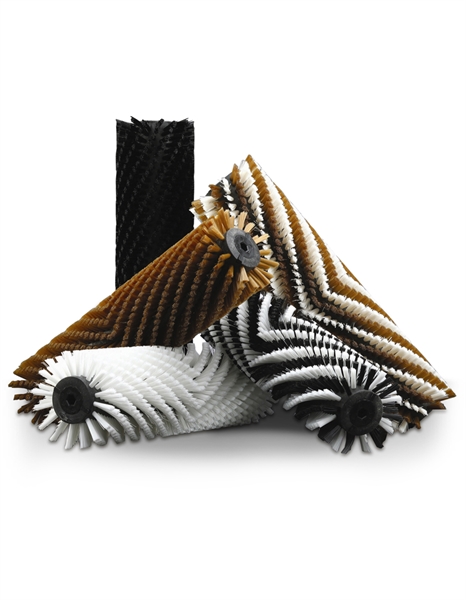 Envirodri GEN4 CRB Replacement Brushes
We offer four different grades of brush for the Envirodri GEN4 Dry Carpet Cleaning Machine ensuring that all carpet types are catered for to produce an outstanding professional finish.

Soft brush (Gold):
The gold brush is mainly used for very delicate residential carpets where long soft fibres are found. Use on wool and wool berber carpets to avoid damage.

Soft intermediate brush (Gold/White):
Best used for 100%, 80/20 and 50/50 wool carpets. Excellent for cleaning rugs such as Orientals and Persians. 

Standard brush (White):
The most versatile of all the brushes, effective on both residential and commercial carpets. It can be used on virtually all carpets except for delicate wool and wool berber carpets and rugs. Especially effective on moderately soiled cut pile carpets.

Stiff intermediate brush (Black/White):
This brush has a combination of stiff and standard bristles so that it is effective in not only cleaning moderate to heavily soiled carpets but is also effective in lifting crushed carpet tiles. Great on both loop and cut pile carpets.
Brushes can be changed quickly and without tools
Suitable for hand washing and/or soaking after use
Variety of carpet brush grades to suit all cleaning jobs and carpet types
Brushes are sold in packs of two

Soft (Gold)
Soft/Intermediate (Gold/White)
Standard (White)
Stiff/Intermediate (Black/White)